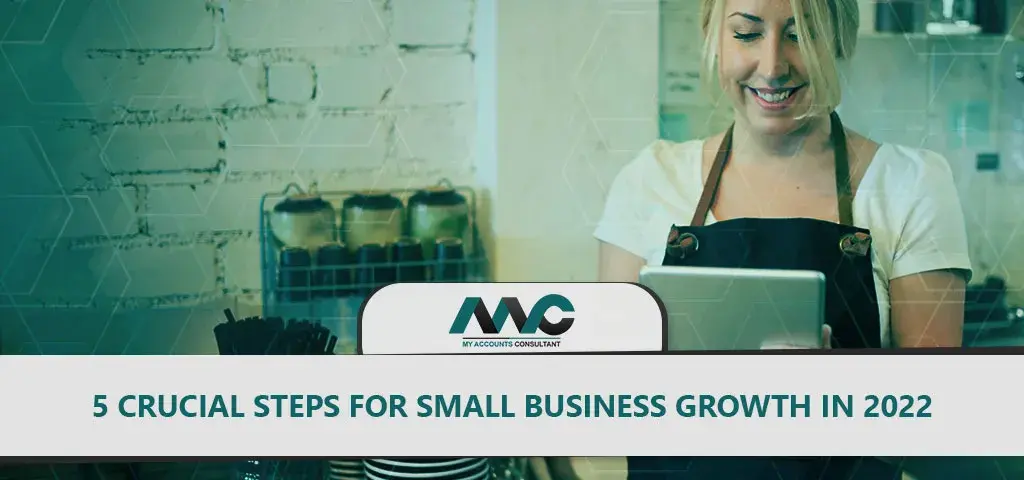 Are you a small business owner looking to grow your company? If so, you're in luck. There are a number of things you can do to help your business thrive. In this blog, we'll discuss some of the most important steps for small business growth. So, if you're ready to take your business to the next level, keep reading. You won't want to miss these valuable tips!
1. End of Year Tax Planning from the Get-Go
As the year comes to a close, it's important to start thinking about your end of year tax preparation. If you don't have a plan in place, you could end up with a larger than expected bill when April arrives. But don't worry - we're here to help. In this section, we'll discuss some key things to keep in mind as you finalize your tax strategy. So that tips that will help you save money and stay compliant with the IRS.

2. Start Outsourcing Your Bookkeeping
Outsourcing your bookkeeping services can be a great way to save time and money. By outsourcing, you can focus on what you're good at - running your business - and leave the bookkeeping to someone else. But how do you go about finding a good bookkeeper? And what should you expect from the relationship? This blog post will outline everything you need to know about outsourcing your bookkeeping.


3. Financial Forecasting
No one can predict the future with 100% accuracy, but if you're looking to make smart and strategic business decisions, you need to develop a financial forecasting process. This involves estimating future income and expenses, and using this data to map out your company's growth potential. By doing regular financial forecasts, you'll be able to spot potential trouble spots early on and take proactive measures to head off any negative consequences. Not only will this save you money in the long run, but it will also give you the peace of mind of knowing that your business is on solid ground no matter what the economy throws at it.


4. Learn from the Year Before
Making resolutions is a popular pastime as the New Year approaches. But those who are truly successful in making lasting change don't just focus on what they're going to do differently in the New Year – they also reflect on what went well and what didn't during the year before. That's why it's so important to take some time at the end of 2018 to reflect on your business growth and plan for success in 2019. Here are three things you should consider as you look back on your small business growth over the past year.
5. Have an Exit Strategy
As a small business owner, you know that planning for the future is essential. That's why it's important to have an exit strategy in place, in case of unforeseen circumstances. Whether you're preparing to sell your business or simply want to ensure that it will be profitable for future owners, having a solid plan in place is key.

If you're like most small business owners, you've probably never given much thought to your exit strategy. But this is something you should seriously consider, especially if your business is successful. Even if you don't intend to sell anytime soon, it's important to have a plan in place in case of unforeseen circumstances.

Contact us here for Small Business Growth via financial growth.