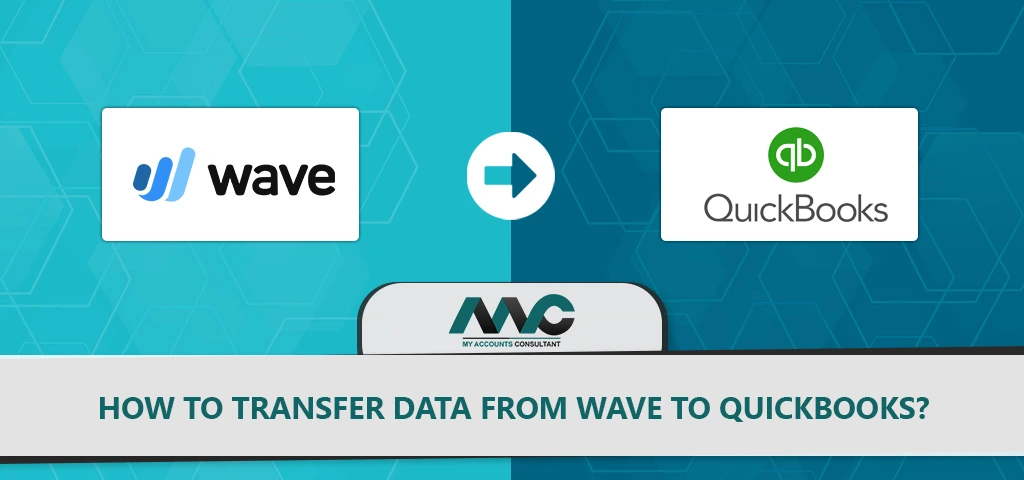 Are you looking to streamline your accounting processes by transferring data from Wave to Quickbooks? This comprehensive guide will walk you through the steps to successfully migrate your financial data while ensuring accuracy and efficiency. Whether you're a small business owner or an accountant, this article is your go-to resource for a seamless data transfer.
Introduction
In today's fast-paced business world, having efficient accounting software is crucial. Quickbooks is a popular choice for many due to its robust features and user-friendly interface. If you've been using Wave and want to make the switch, you're in the right place. We'll cover everything from preparing your data to the actual migration process.
How to Transfer Data From Wave to Quickbooks?
Step 1: Prepare Your Data



Before you embark on the data transfer journey, it's essential to get your financial data in order. Here are the key preparatory steps:

Back-Up Your Data: Begin by creating a backup of all your Wave data. This ensures that you have a safety net in case anything goes wrong during the transfer.

Review Your Chart of Accounts: Take a close look at your chart of accounts in Wave. Make sure it aligns with the chart of accounts in Quickbooks to avoid discrepancies later.

Gather Financial Statements: Collect all your financial statements, including balance sheets and income statements, for reference.
Step 2: Set Up Quickbooks
Now that your data is organized, it's time to set up your Quickbooks account:

Choose the Right Plan: Select the Quickbooks plan that suits your business needs. Quickbooks offers various options, including Simple Start, Essentials, and Plus.

Create Your Company Profile: Fill in your company's details accurately, including name, address, and industry.

Import Chart of Accounts: To ensure consistency, import your chart of accounts from Wave into Quickbooks.
Step 3: Data Migration
The actual data migration process involves several steps:

Import Contacts and Vendors: Start by importing your contacts and vendors from Wave into Quickbooks. This includes customer information, supplier details, and employee records.

Transfer Transactions: Carefully migrate your financial transactions, such as invoices, bills, and expenses. Double-check for accuracy at this stage.

Bank Reconciliation: Reconcile your bank accounts to ensure that your financial records match your bank statements.
FAQ
Q: Can I transfer data from Wave to Quickbooks for free?
Quickbooks offers a data migration tool, but some versions may require a subscription or a one-time fee for this service.

Q: What should I do if I encounter errors during the data transfer?
If you face any issues, Quickbooks' customer support can provide guidance and assistance to resolve them.

Q: Will my historical financial data be retained after the transfer?
Yes, your historical data will be preserved in Quickbooks, allowing you to access past financial records.

Q: Can I transfer data from Quickbooks to Wave if needed?
While it's possible, the process is more complex and may require manual data entry. It's advisable to consult with accounting professionals for such transitions.

Q: Is Quickbooks compatible with various file formats for data import?
Quickbooks support multiple file formats, making it convenient to import data from various sources.

Q: How long does the data transfer process typically take?
The duration of the transfer depends on the volume of data and the complexity of your financial records. It can range from a few hours to a few days.

Conclusion
In conclusion, transferring data from Wave to Quickbooks is a manageable process when done correctly. With proper preparation and attention to detail, you can ensure a smooth transition, allowing you to benefit from Quickbooks' powerful accounting features. Say goodbye to manual data entry and embrace the efficiency of Quickbooks for your financial needs.

Remember, accurate financial data is the backbone of your business's success, and MyAccountsConsultant is here to help you achieve it.

Feel free to visit our website and click on the Contact Us link to get in touch with our team. We're here to help you with transferring data from Wave to QuickBooks

Additional Resources:
Netsuite to Quickbooks Migration
Reckon to Quickbooks Migration